Aleskey Gladushevskyy. Born Dec. 13th, 1975, in Odessa.
In 2006 Aleksey started working as a journalist at the STB channel "Star life" project. Later he held the positions of plot writer, chief-editor and eventually the director of "Star life" and "Mosfilm: the unknown story" projects. Then he became the chief of creative agency which deals with numerous projects about celebrities life, including the "My truth" project.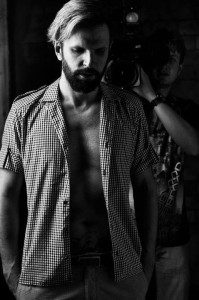 In 2011 Aleksey started to work at "The weighted and happy" reality-show (Ukrainian version of "Biggest looser"). Originally as the director, he then became the chief of creative agency, among others running the "Bachelor" show. At the moment this agency deals also with second season of "Pregnant at 16" show.
He recorded his first single-cover version Carla Bruni's "J'arrive a toi" in September, 2013 at Yevgeniya Polozhynnikova studio, which was followed by work on the "Girls songs" project, an album of covers of women's songs. The first clip was made for Vanessa Paradis's song "La lune brille pour toi".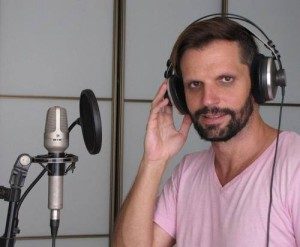 Almost at the same time he started to work on the official tribute album for the notorious band "Fleur", from Odesa , which was released in March 2014 titled as "We are true". The album includes five "Fleur" songs and two versions of song "True", written exclusively for Aleksey by Elena Voynarovskaya. The song "Shining" became the most famous song of album after its presentation at "The weighted and happy" final show. The signer did his second video clip for the "Russian roulette" show.
In 2015 Aleksey released his solo album called "The angel was killed inside of me", which consists almost entirely of songs written exclusively for him by the author and poet Anna Tsybulskaya.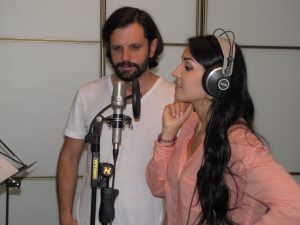 The album still has one cover for song of Russian signer Elena Frolova "When I will get tired of life" and four songs written by Aleksey in cooperation with his arranger Yevgeniy Polozhynnikov dedicated to English poems of Inessa Antonen. These four songs were released in form of a mini-musical called "Lost in illusion world", the female versions of which were stunningly performed by Angelina Zavalskaya ("Alibi" band). Also, in the beginning of 2016, the first album of Theecho duet under the title "Democracy" was released.
Besides TV and music projects, Aleksey performs a range of roles in cinema and theater, including main roles in "Mystery #3" and "Music is eternal" (done by "Actorless theater") and at the play "Fateless" (done by "Corypheuses " theater). The short movie "For rent", where Gladushevskyy played the main role, was presented at the film festival in Cannes at Short Corner stage.